Auto Body Shop Ft Pierce | Total Auto Care Center
---
Need a Paint Service or a Collision Estimate? Please Call (772) 467-9771
---
---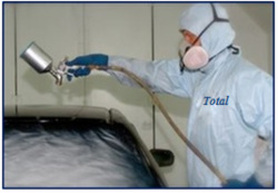 We are auto painting experts. As a former auto painting franchise, we have the knowledge and expertise to provide our customers with the very best paint job at an excellent price. When it comes to prepping, masking, painting and detailing your vehicle, our experienced staff works tirelessly to provide our customers with the very best quality and workmanship. We offer several levels of paint services based on our customer's needs and desires. Our dedicated staff can pick you up and drop you off, or we can arrange for a car rental. Please call to speak with one of our auto painting experts or stop by to obtain your FREE auto painting estimate.
---
---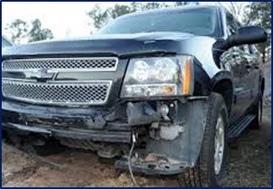 Our dedicated staff takes great pride in returning your vehicle back to pre-accident condition. Our collision repairs are professionally preformed utilizing the very best products and materials. Our Collision Center is fully equipped with a state-of-the-art heated paint booth, baking oven, frame machine, measuring system and industry rated welders. Our DuPont color matching system is the best in the industry to insure a seamless undetectable repair that will maintain your vehicle's value. As a direct repair collision facility, we can save you time and money by working directly with your insurance company. If you need your vehicle towed to our facility, our helpful staff will make all the necessary arrangements.
---
---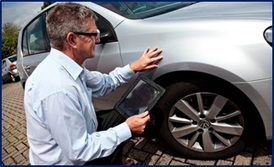 We specialize in Lease Turn-In repairs. We understand that these types of repairs are usually paid for by the customer and need to be done as economically as possible. Our estimates for Lease Turn-In repairs are a fraction of what the dealership will charge you. Total Auto Painting and Collision Center will provide a top quality repair that is necessary to pass the Turn-In inspection process. Unrepaired dents, dings and scratches could cost you hundreds, if not thousands of dollars in dealer charges added on to your Lease Turn-In contract. Please stop by to obtain your FREE Lease Turn-In repair estimate.
---
---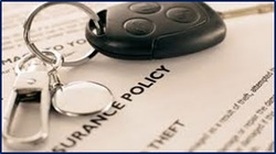 We are a fully equipped direct repair Collision Center that specializes in insurance repairs. We work with all insurance companies and our professional office staff has the knowledge and expertise to insure that the insurance company authorizes the necessary repairs so that your vehicle is brought back to pre-accident condition, which is essential to maintaining your vehicle's safety and value. Our office staff will also assist you in making any necessary car rental arrangements.
---
---
It's your car…it's your choice where it gets repaired!
Know your rights...
insurance companies are
NOT
allowed to steer you to a repair shop. You have the freedom and the right to choose where your car gets repaired, and we hope you choose
Total Auto Care Center
. Please call us at
(772) 467-9771
.
Below is a list of common "Consumer Rights" issues regarding auto insurance collision claims:
You have the right to choose the repair shop.
Insurance companies are NOT allowed to steer you to a repair shop. It's your car…it's your choice!
You're entitled to have your vehicle repaired to its pre-accident condition.
By law, you're only required to obtain one repair estimate.
If you are a claimant and the victim of an accident, you are entitled to a FREE car rental while your car is being repaired.
Choose a professional shop that has the proper equipment and adheres to the highest industry standards.
Do not allow your vehicle to be repaired with used or rebuilt parts without your prior authorization.
Always request a written warranty for your repairs.
---
In addition to our Auto Repair Shop Ft Pierce and our Auto Body Shop Ft Pierce, we also offer a complete Car Detailing Service Ft Pierce.


---